Extra Extra! 13 YEAR OLD PRODIGY STARTS WELDING AND CUTTING WITH MULTIPLAZ 3500 ON CLASSIC AUTOMOBILE!
Daniel Moore is reporting that his 13 year old son started working with the Multiplaz 3500 on their joint restoration project of a 1964 Thunderbird.
Multiplaz potential owners, you're gonna love this. This 1964 Thunderbird was a joint restoration project with me and my son.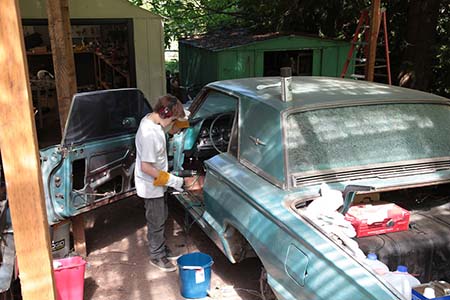 When these photos were taken he was age 13 (he is 16 now and the project is completed). I was teaching him how to do the work. These are photos of him at age 13 cutting out the floorboards with the MultiPlaz…
Daniel Moore
Kirkland Washington